Our Services
We provide total transportation and logistics services all over the world, including Afghanistan.
Air Export / Import

We handle air freight export / import to and from every major destination / continent in the world, including North and South America, Europe, Far East, Australia, New Zealand, Africa and the Indian Sub-Continent. Our categories of services are designed to serve specific customers' requirements, such as transit times, flight schedules, competitive rates and cost savings. We also provide gradual update about status of shipments at all stages of transportation and logistics management for the convenience of our customers.
Domestic Overland Transportation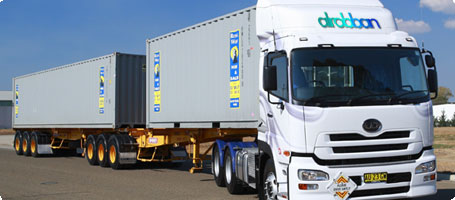 We offer domestic overland transportation by rail and road, bonded as well as un-bonded.For export, from shipper's premises to dryports and to seaports and airports.For imports, from seaports and airports to dryports and to consignees' premises.
Multi-Modal Transportation
We are capable to handle sea-air and air-sea multimodal transportation, combining overland movement, both bonded and un-bonded.
Industrial Projects Handling
Our services include route surveys, methods development, transport scheduling, cost estimation, port handling inspections, customs clearance, heavy load transportation, loading and unloading and proper placement of industrial projects.
Afghan Transit Movement
DLL is also well placed in handling in-transit movement through Pakistan from Karachi Airport / Seaports to any major point in Afghanistan. We handle all types of shipments bound for Afghanistan, including International Security Assistance Forces (ISAF) Cargo, Aid Cargo, Diplomatic Consignments and Commercial Cargo. As we have the experience and know this market hence our services for Afghanistan are fast, efficient and economical.

Pakistan's natural strategic location offers the shortest route to all land locked markets up north, including Afghanistan.Pakistan has three warm water ports – Karachi Port , Port Qasim and Gawader which interact with ships and goods from far and near. Gwadar Port is going to be in operation soon.

Due to the ongoing political and economic situation in Afghanistan, relief cargo, charitable donations, supplies for the US Army and for ISAF Forces and Commercial Cargoes are being consigned to Afghanistan.

DLL has carried out research on the different transport possibilities.We can arrange in-transit movement for Kabul, Khandhar, Mazar-e-Sharif, Herat, Jalalabad and Bagram. Besides inland transport, we can arrange pick-up from any point of origin through our worldwide Associates.

As Afghanistan is rebuilding, the trade and logistics possibilities are tremendous.It should, however, be kept in mind that there is no proper infrastructure available over there.Road Freight sector is not properly organized and is under-development; services being offered by the private goods transport companies are not reliable, while transit time is substantial.

Presently there is only one commercial venture of Pakistan Army known as National Logistics Cell which carries Afghan transit goods other than Government owned Pakistan Railways' discretionary rights to move commercial cargo under Ttransit Trade Agreement.Pakistan Railways, however, only haul the consignments from Karachi to Peshawar and outsource arrangements for onward journey.
There are various categories given below under which Afghan Transit Cargo is classified:
Commercial Cargo is moved to its destination under the Afghan Transit Trade Agreement.
Non-Commercial Cargo is moved under Pakistan Customs General Order # 12 and covers consignments for coalition forces through their suppliers.
Logistical Support Cargo is for the US Forces under US Diplomatic Previlage.
Reconstruction & Government Assistance Cargo includes Relief Cargo and Reconstruction Matterial.Movement under NGO's Government Assistance, Donations and Aid come under this category.
The specific formalities for each have to be followed carefully to ensure smooth processing. Please note that no insurance company is prepared to provide Transit Comprehensive Insurance Coverage, hence the consignment if entrusted to an organization like DLL will minimize the impact of any uncertain events.

In the above stated scenario, the prospective user must rely on a local partner that has in-depth knowledge and resources to overcome the bottlenecks. Here you can rely on DLL as a trustworthy partner having presence in the market and is familiar with both Pakistan & Afghanistan.

DLL is well equipped and also very well updated with all the formalities and various Government procedures required for shipping, customs clearance and transportation from Karachi Port / Port Qasim to destinations in Afghanistan.DLL has offices in major cities of Pakistan including Peshawar and Quetta and one in Afghanistan at Kabul.

DLL will be glad to serve you.Please do contact us for any of your transportation and logistics needs via Pakistan to the world.

We realize that customs clearance is the most technical part of freight forwarding.We therefore give due importance to this service keeping in view the specific needs of our customers.We have our own customs house broker's license and have vast and wide experience to deal with all kinds of difficult situations in this field. For every customs clearance assignment our main objective is to satisfy our local clients as well as overseas partners. Our professional and dedicated team of field workers work with full commitment to clear all types of goods, including those that need special handling, within the minimum time required.


Same Day Customs Clearance:
We have provision for same day clearance for export ocean and air freight shipments, provided all documents are supplied well in time. Likewise, for perishable items being time sensitive we have provision for extra ordinary handling.


Purchase Orders Follow-Up (specially for exports from Pakistan):
We can serve by producing status reports, shipment receipt reports, shipment inspection & quantity verification as per purchase order, shipment sailing plan, shipment arrival advice, EDI (Electronic Data Interchange) management, shipping documents collection & dispatch and other status reports required by the consignees.